Opening
Hours
Monday

12.00pm – 11.00pm

Tuesday

12.00pm – 11.00pm

Wednesday

12.00pm – 11.00pm

Thursday

12.00pm – 12.00am

Friday

12.00pm – 11.00pm

Saturday

12.00pm – 11.00pm

Sunday

Closed Today
Monday: -
Tuesday: -
Wednesday: -
Thursday: -
Friday: -
Saturday: -
Sunday: -
OPENING SOON
WHAT IS ARNOLD'S?
Arnold's is a restaurant and bar that will showcase the very best of Yorkshire and British produce and celebrate classical cooking with a selection of exquisite traditional dishes.
WHERE IS IT LOCATED?
The restaurant and bar is Located in Leeds city centre on Wade Lane, close to Leeds First Direct Arena.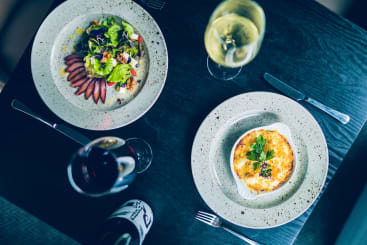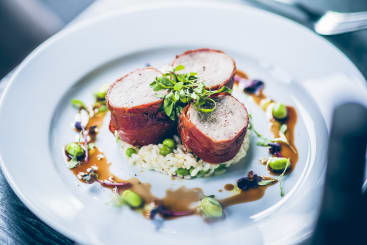 FIVE REASONS TO GO TO ARNOLD'S:
1. The décor blends contemporary style with timeless elegance, creating a space that's light, airy and comfortable with a touch of luxury.
2. The friendly bar is designed to cater to diners and casual drinkers alike, and will be fully-stocked with fine wines, international ales and premium spirits.
3. A mouth-watering selection of classic bar snacks will be available to those seeking a light bite.
4. The main menu will feature the best locally sourced produce, and feature dishes from Venison Haunch to Vegetable & Goat's Cheese Envelope. Steak lovers will delight in the 16oz Chateaubriand for two (and don't start us on the dessert menu!)
5. Friendly prompt and attentive staff.