Opening
Hours
Monday

06.30am – 05.00pm

Tuesday

06.30am – 05.00pm

Wednesday

06.30am – 05.00pm

Thursday

06.30am – 05.00pm

Friday

06.30am – 05.00pm

Saturday

07.30am – 04.00pm

Sunday

Closed Today
Monday: -
Tuesday: -
Wednesday: -
Thursday: -
Friday: -
Saturday: -
Sunday: -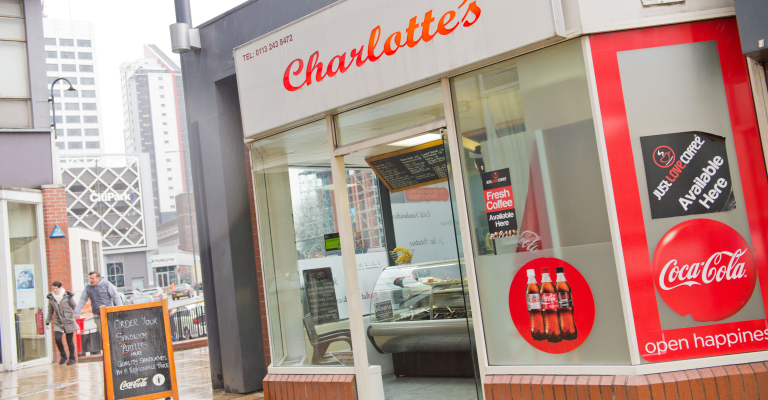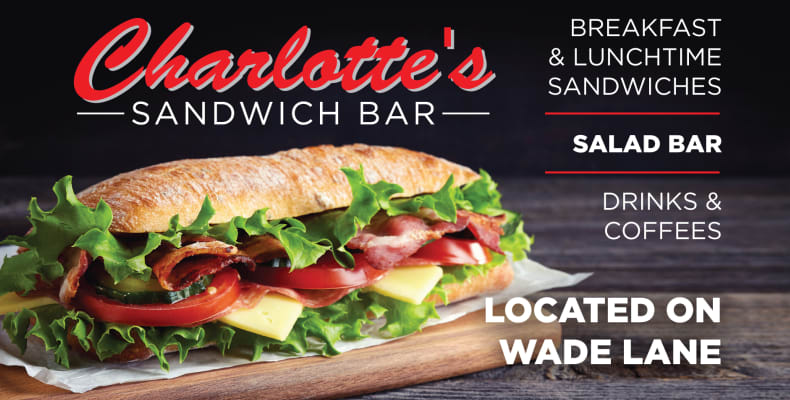 Charlotte's Sandwich bar is the perfect lunchtime location, frequently visited by hungry businessmen and women, as well as the Leeds local public.
Charlotte's offers more than just a tasty range of sandwiches. Pastas, salad boxes and wraps are all available, alongside drinks and coffees.
Visit Charlotte's on Wade Lane today and try their delicious food that comes at a small cost.