Opening
Hours
Monday

10.00am – 06.00pm

Tuesday

10.00am – 06.00pm

Wednesday

10.00am – 06.00pm

Thursday

10.00am – 06.00pm

Friday

10.00am – 06.00pm

Saturday

10.00am – 06.00pm

Sunday

11.00am – 05.00pm
Monday: -
Tuesday: -
Wednesday: -
Thursday: -
Friday: -
Saturday: -
Sunday: -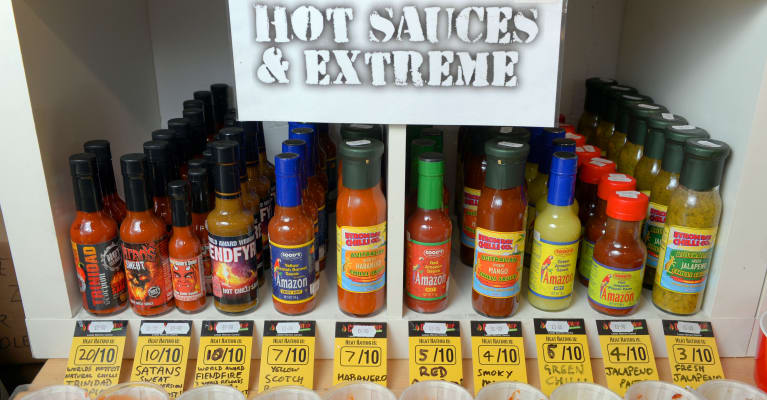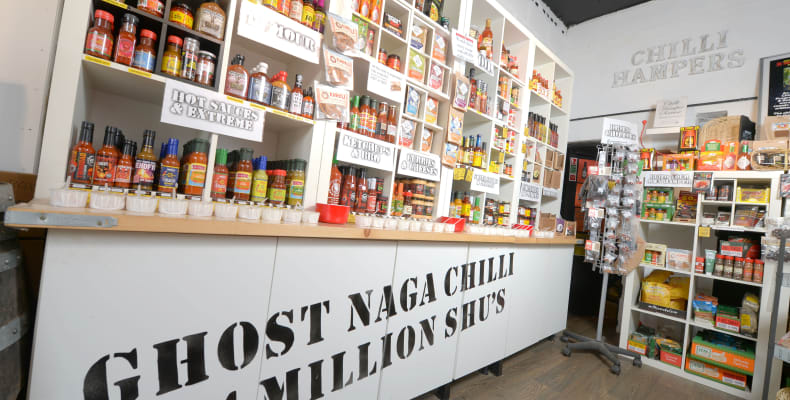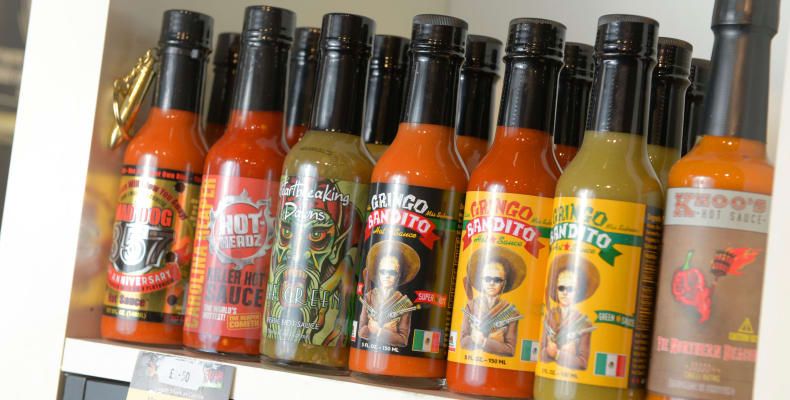 DESCRIBE THE CHILLI SHOP:
The Chilli Shop offers a unique sensory entertainment experience for all. See how hot you can go with the Chilli-Challenge right here in the store!
WHERE IS IT LOCATED:
Merrion Street
FIVE

REASONS

WHY

TO GO TO

THE

CHILLI

SHOP

:

1. An entertainment experience like no other, challenge your friends to the hottest chilli in the world, the Caroline Reaper!

2. Try the 'Hot Ones' Challenge if you dare, how hot can you go!?

3. Trick your mates into trying Chilli Gummy Bears or Chilli Chocolate Mints.

4. Loved your Chilli-Shop experience? Purchase all of your favourite chilli products here, you can even get them personalised on request!

5. Meet Frank the lovely owner! But be careful, he may have a few chilli tricks up his sleeve!