Opening
Hours
Monday

11.00am – 11.00pm

Tuesday

11.00am – 11.00pm

Wednesday

11.00am – 11.00pm

Thursday

11.00am – 11.00pm

Friday

11.00am – 04.00am

Saturday

11.00am – 04.00am

Sunday

11.00am – 11.00pm
Monday: -
Tuesday: -
Wednesday: -
Thursday: -
Friday: -
Saturday: -
Sunday: -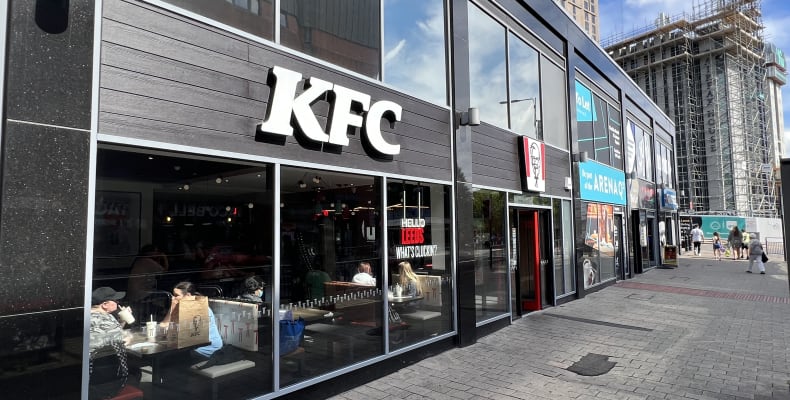 DESCRIBE KFC:
KFC is a world renowned fast-food chain specializing in fried chicken, with over 17,000 outlets in 115 different countries worldwide
WHERE IS IT LOCATED:
Merrion Street
TELL US SOMETHING WE DONT KNOW ABOUT KFC:
KFC's success started 70 years ago from a famous recipe consisting of 11 secret herbs and spices. Today, KFC still specializes in the same recipe, along with extra crispy chicken, home-style sides and buttermilk biscuits.
WHY GO TO KFC ON MERRION STREET:
Visit KFC at the Merrion Centre today to try their delicious secret recipes and take advantage of their value for money meal deals.