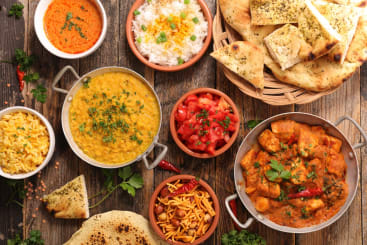 The idea of takeaway heaven… Tuck into the delicious and "award-winning" Bengal Brasserie, serving traditional Indian and Bengali cuisine.
Pre-Order/Delivery:
Order by calling the restaurant on 0113 243 6318 or visit Deliveroo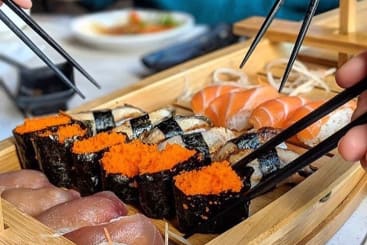 Blue Sakura have extended their takaway menu to include lots of whole new Chinese dishes alongside their existing Japanese menu!
Pre-Order/Delivery: Orders via bluesakuraonline.co.uk OR via phone on 0113 244 2989.

In store takeaway open:

7 days a week (4pm – 10pm). Phone lines open from 2pm to pre-order your collection/delivery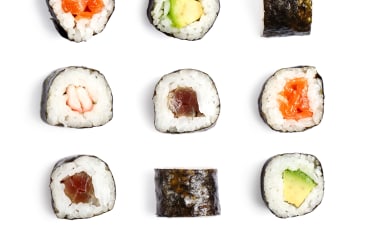 Join the bubble tea craze! Try your drink hot or cold with yummy, chewy Tapioca pearls and milk or fruit tea.
Add some sushi or something sweet to your delivery basket. They really have something for any mood!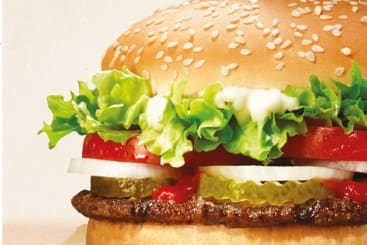 Burger King is the fast food restaurant passionate about great-tasting, flame grilled burgers.
Tuck into the signature Whopper, try a Chicken Royale or choose from a wide range of other superb burgers, kid's meals and meat-free options in this warm and welcoming restaurant.
Pre-Order/Delivery: Order here with Deliveroo or Just Eat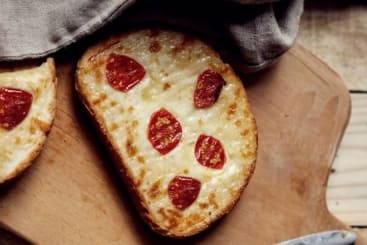 Get your favourite Caffe Nero fantastic food & drinks delivered direct to you!
From breakfast through lunch, Caffe Nero Merrion Centre offers delivery on a wide range of snacks, pastries and light bites alongside their extensive hot & cold drinks menu which they offer to be made with the milk of your choice (including oat, soya or coconut!).
Delivery orders can be made through Uber Eats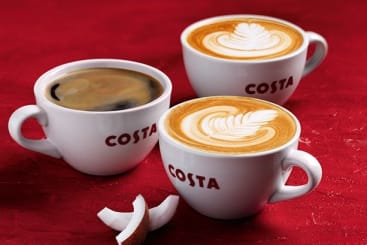 Go on…. you know you still need your Costa fix!
All your favourite hot and cold drinks, sandwiches and lite bites can be taken away!
Pre-Order/Delivery: Order here with Deliveroo
In store takeaway open: Daily
Enjoy Chatime's famous specialty teas that are made with only the highest quality ingredients (including fruit teas, milk teas and coolers)!
Join in the fun and choose from a variety of fruit toppings to add to your drink.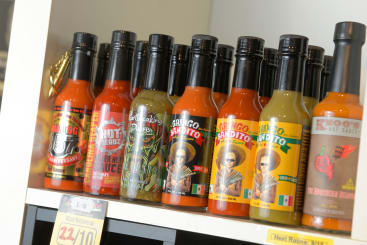 Can you feel the heat at the fantasticly unique and proudly independent Chilli Shop who sells a whole host of chill based products & sauces!
To discuss your requirements or to pre-order visit:


Chilli Shop Facebook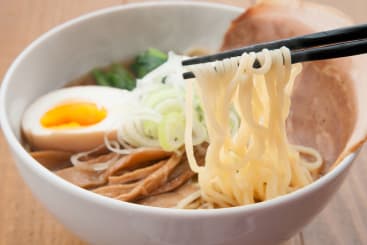 Noodles, ramen, dumplings and curries. Try the most authentic taste of the orient without having to step outside!
Fuji Hiro also provides vegetarian and gluten-free options.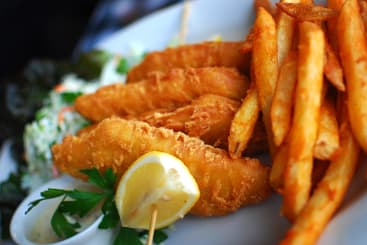 What's your perfect Chippy tea? Crispy Haddock and Chips? Jumbo Sausage? Or maybe a Double Cheese and Caramelized Onion Pie?
The real question is Curry Sauce or Gravy?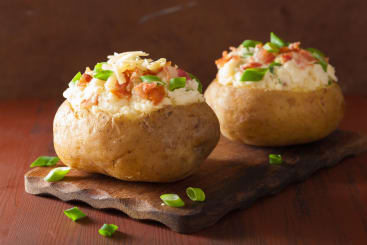 Serving authentic Ethiopian coffee as well as an array of culinary delights from hot and cold sandwiches to jacket potatoes and fresh juices to authentic snacks.
Konga will offer both a delivery and 'call and collect' service.
Pre-Order/Delivery: To order for delivery or collection visit kongacoffee.co.uk or Deliveroo. In store takeaway open: 7am – 3pm